Before start my story, I need to tell this, I'm not an Oracle guy. But as a DBA I had few situation to install Oracle on Amazon Linux. In many blogs, we can get the steps to install in CentOS and RedHat, but my bad I couldn't find any blogs for Amazon Linux. After read many blogs I got the procedure to install it, and the more important thing is we can use the same step to Amazon Linux, CentOS and RedHat without any changes. But while follow this process some files are not available to edit in Amazon Linux, so please ignore them.
Install Oracle in Linux
I have installed Oracle 12C release 1 on CentOS and followed the same step for RedHat and Amazon Linux. You can use X windows as well, but I recommend to user Silent installation which saves more time.
For this installtion, I used Centos 7.2,
Server Name ora,
IP address 10.10.0.1
Download using wget and curl
Downloading Oracle in linux is a bit tricky. Oracle provides a shell script to download Oracle, but for me, it was taking more time to download, So here is the trick.
Do this in your GUI browser, like chrome or firefox.
First create an account in oracle and Signin.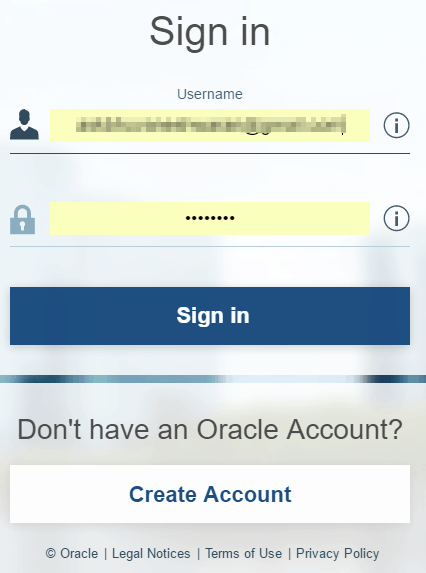 Click here to download oracle for Linux and accept the license.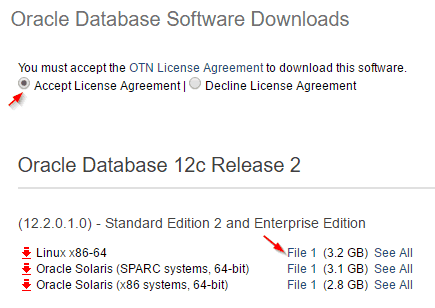 Click the files you want to download and just pause it copy the link.

Now go to your terminal, install wget or curl.
Now type the below command to download via wget.
wget <paste the like> -O filename.zip
Eg: with wget
Put a FQDN name for the server
Set selinux value to permissive
Kernel level parameters
Update your Server
Reboot to apply all the the config changes
Install pre-requirement packages
Add user and groups for oracle
Disable iptables or configure to allow oracle
Create swap file
Make swap file at startup
Create directories for oracle installation
Create bash profile file
Set file limits and file descriptor values
Installation:
We are doing this installation in three parts.
db_install.rsp – used to install oracle binaries, install/upgrade a database in silent mode
dbca.rsp – used to install/configure/delete a database in silent mode
netca.rsp – used to configure simple network for oracle database in silent mode
db_install file installation
Move oracle installer to appropriate directory. I have downloaded and extracted Oracle software in /home/ubuntu/database.
Now Login as Oracle user.
Edit and install db_install.rsp
Save and close. Call the source file
Install
Now the software is successfully installed, just need to execute the below commands with root user(you can also see this in your installation screen)
Now test the installation.
netca.rsp file installation
You can edit netca.rsp to set own parameters. I didn't change anything here. It will configure LISTENER with standard settings.
Check LISTENER status
dbca.rsp file installation
Here I'm going to install single instance database called ORA12C.
Make the directories for data files
Edit the dbca.rsp file
TOTALMEMORY = Please set this value as 70% of your total memory.
Now execute the below command to create the database.
Alternatively,
THIS IS FOR STANDARD EDITION